Mountain climbing destinations in Africa
Mount Kilimanjaro is one of mountain climbing destinations in Africa
Morocco Atlas and South Africa Drakensberg, Table mountains are also top mountain climbing in Africa. Apart from Kilimanjaro other top mountain climbing destination in Africa are Kenya and Mount meru.
Mount Kilimanjaro climbing is adventure trekking as well as holiday travel for tourists. Climbing mount Kilimanjaro is one of adventure sports holidays and awesome exercise.
Kilimanjaro climbing routes:
There are several Kilimanjaro trails by which to reach the highest summit point of Mount Kilimanjaro which is Kibo peak and Kilimanjaro trails are also called Kilimanjaro routes such as Marangu, Rongai, Lemosho, Shira, Umbwe and Machame.
Climbing mount Kilimanjaro guides:
We provide guide books with Kilimanjaro map on all Kilimanjaro trekking routes, plants and volcanic rocks.
The Tour leaders trained to escort tourists to climb Kilimanjaro will guide all travelers to the Kilimanjaro summit. Mount Kilimanjaro climbing guides will provide climbing Kilimanjaro gears, prepare all food and accommodation is set to provide comfort needed for enjoyable Kilimanjaro trekking trip.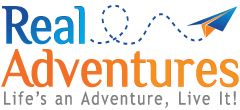 Guidelines to book tours in Tanzania include travel destination research. If you want to book tour for wildlife viewing, you have to find ideal game park with diverse wildlife species. As well, if you plan for mountain climbing,plan and choose between kilimanjaro trek or Mount meru climbing.
Book tour with DMC and save money. DMC is known as Destination management company, many people call it Tour Operator. Travel Agent and Tour Operator are different things, Travel agent do provide flight tickets bookings, hotel reservations and car hire while Tour Operator or DMC provide Tour operations in particular destination. DMC is Tour Operator based in that destination.