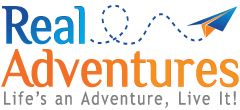 AFRICAN BUDGET SAFARIS, FIND TANZANIA CHEAP SAFARI NOW.
Budget Tanzania camping safari and budget camping safari trips in Africa are available from 4 days to 10 days. Choose your favorite travel packages like wildlife safaris and climbing mount kilimanjaro tours
Tanzania 7 days budget camping safari is most favorite and preferred by most Tourists.
With professional safari guides, we offer Tanzania safaris, Ngorongoro Camping Tours Tanzania, Serengeti Camping safari, Lake Manyara wildlife Adventure safari Tanzania, Tarangire Budget Camping Holidays, Ruaha Camping Safaris, Serengeti Wildebeest Migration tours.
5 days and 6 days safari Tanzania itinerary include tours to Tarangire, Lake Manyara, Serengeti national
parks and Ngorongoro crater.
Budget Tanzania camping safaris is the cheap African wildlife safari tours and is comfort. Camping safaris is real adventure travel whereby tourists become close to nature. Budget camping safari involve travelers going in 4 x 4 safari landcruiser with supplies, accommodation equipments and cook. Basic camping safaris benefit all comforts from safari drivers, guides, and a cook to take care of all their needs.
Camping gears needed for comfort budget camping safari trip are:
Sunscreen Lotion or Cream
Book your camping safari tour or wildlife tour with SMART TRAVEL AFRICAN SAFARIS LTD. Begin your African safari adventure with climbing mount kilimanjaro 6 days machame route or 7 days lemosho route.
Camping safari accommodation option while on African safari is also suitable for last minute booking trips. It is also for solo travelers to find travel partner or join a group for fun and save money. It is easier to get cheap Tanzania safari with budget camping safari. Joining a group on camping safari is affordable and convenient. Luxury tented camps are also available for those traveling with child or family travel.
Serengeti national park has well equipped public campsites for budget camping safaris. Camping safari is also very enjoyable in Tarangire National park and Lake Manyara. For mountain climbing there are Kilimanjaro trails which are accommodation is based on tented. Lemosho and machame are natural Kilimanjaro trails which accommodation based on camping. Kilimanjaro trekking is cheaper on machame route and Lemosho route.